Our FLEXVIT bands have been available on the market since 2015 and have since made a lasting impression on ourselves and, above all, on our global clientele. Based on our own experience as trainers, we saw potential for improvement in various aspects of conventional fitness bands and subsequently made it our task to bring bands and the associated training to a new level – with success, as we can proudly claim today.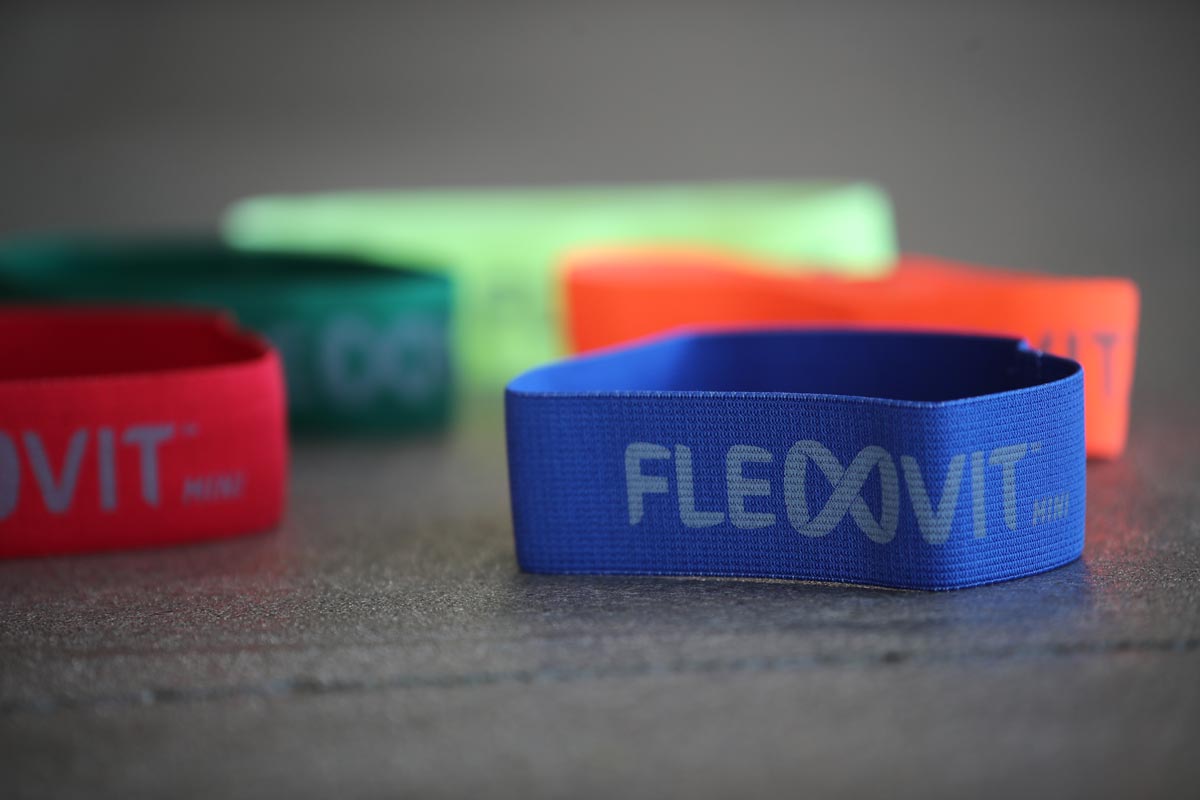 Small and handy, that's the FLEXVIT Mini. In 6 different thicknesses, they are multifunctional.
Our toe bands are the smallest helpers, and yet they have it in them. They stabilize and train the foot muscles with exercises that were not possible before.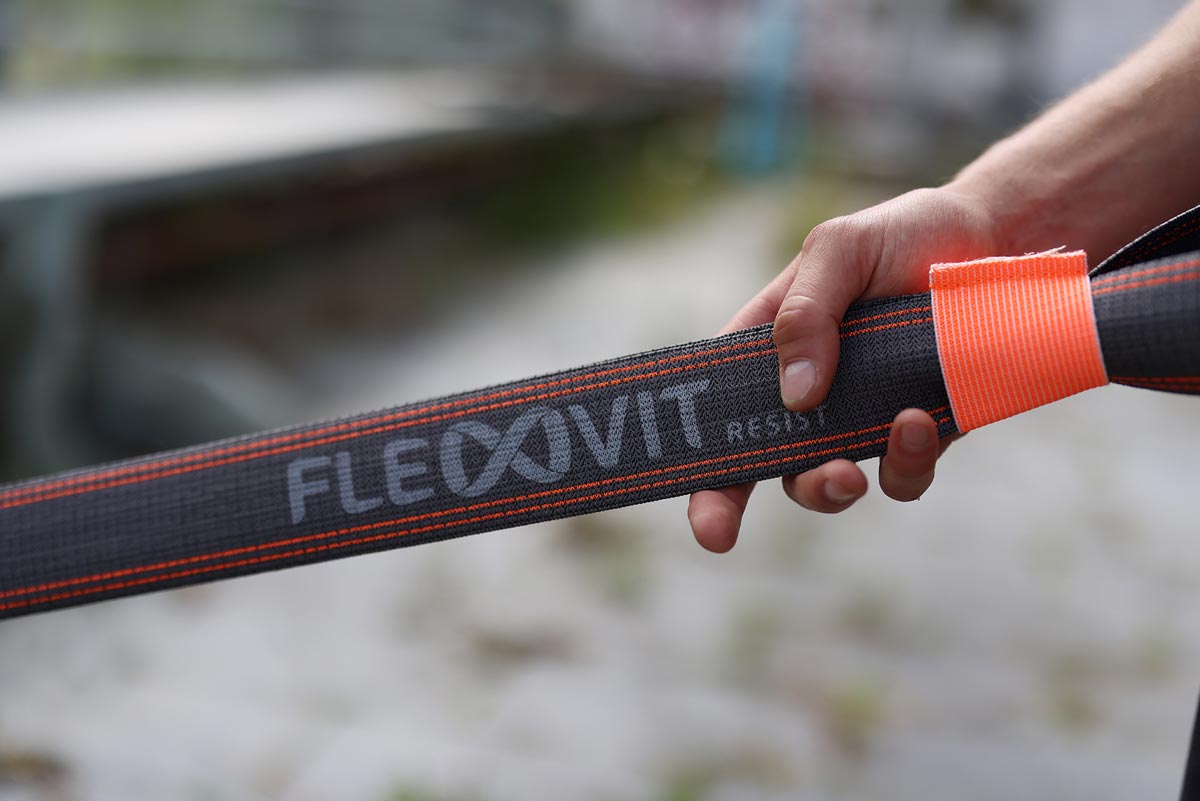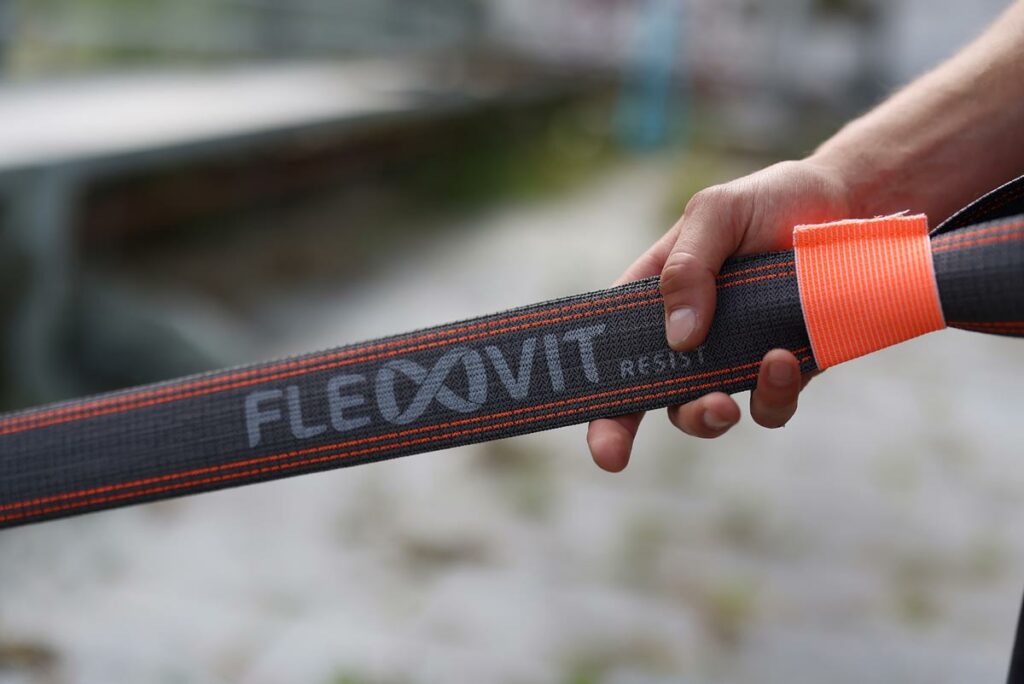 Whether for jumping or jump training, the FLEXVIT Resist is the perfect companion for cross-sport athletic training.
The FLEXVIT Multi shines through its versatility. Its loops can accommodate both hands and feet. This allows for a full body workout that can do everything from stabilization to activation to strength training.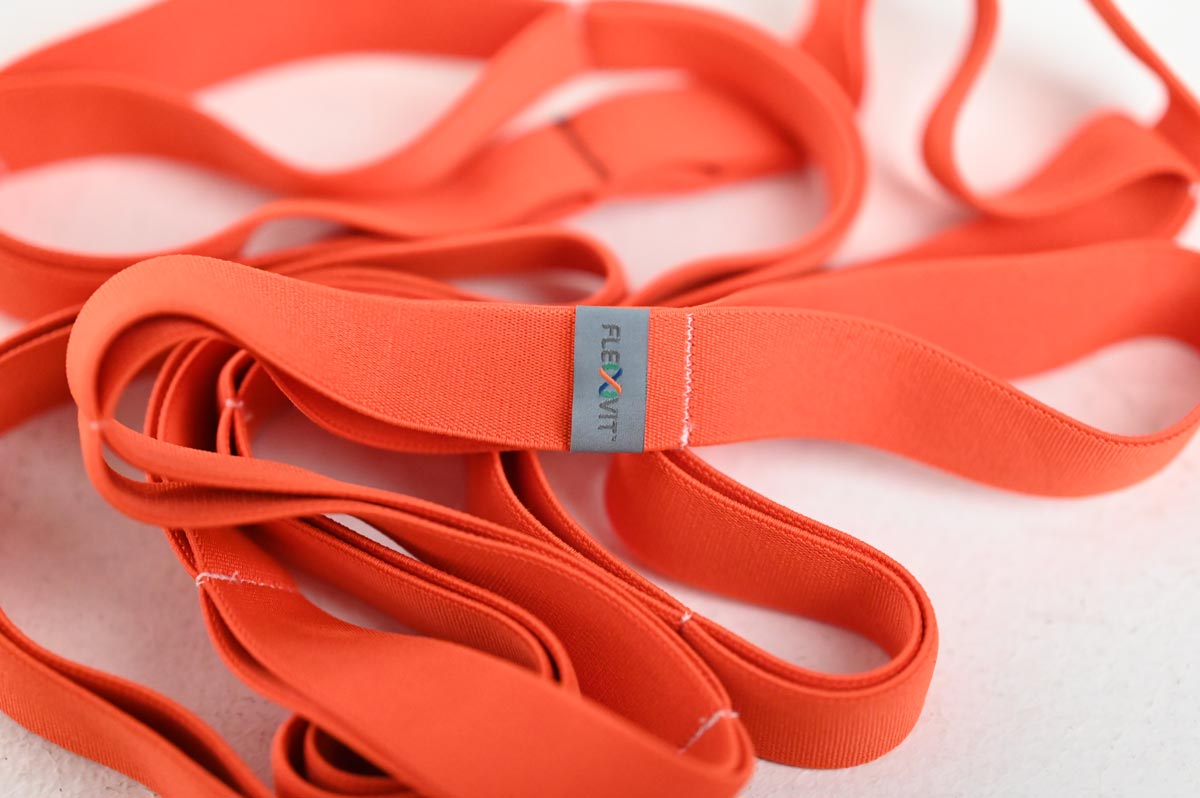 The FLEXVIT Chain is our stretching band. The slings can be variabe used to stretch and improve mobility after and before training.
With the FLEXVIT Revolve, mainly rotational and anti-rotational movements are supported. Muscular progression and regression are always taken care of with this tape.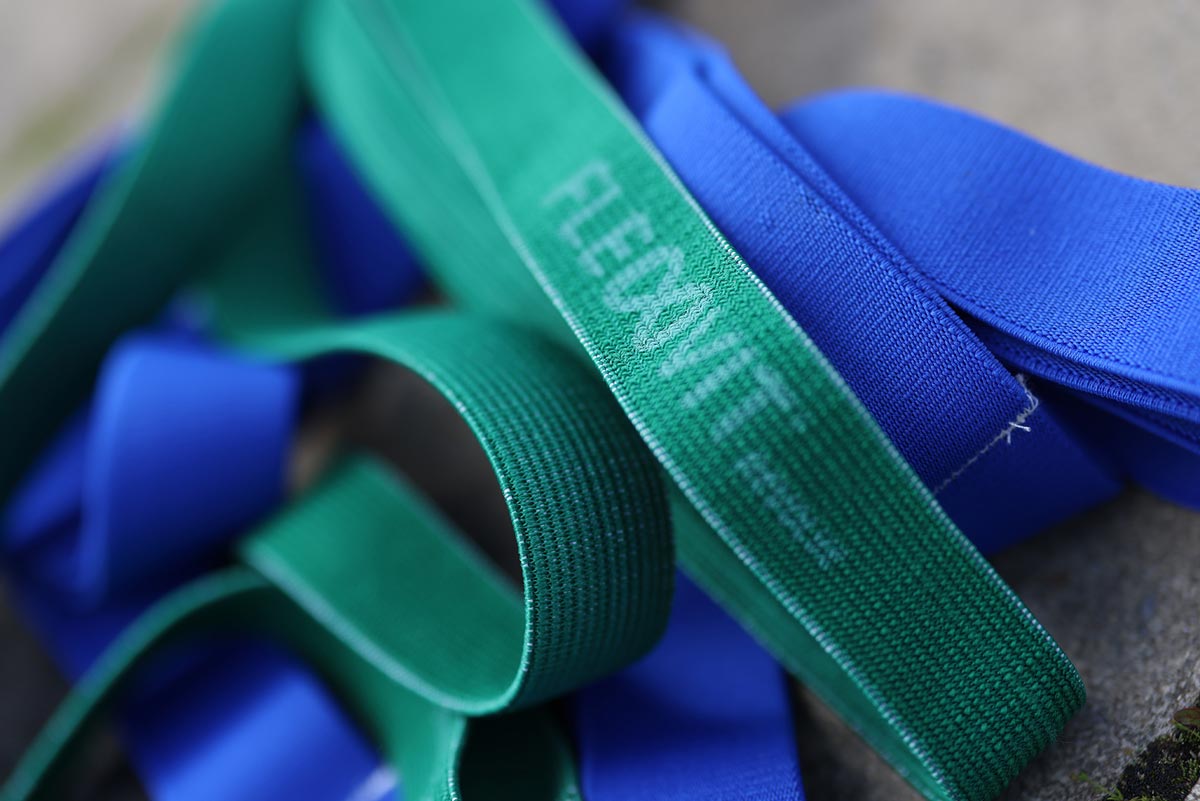 With over 3 meters in length and 15 sewn-in loops, the PATband is the Swiss Army knife among fitness bands. Due to the many loops it is particularly variable and individually applicable. Special strapping techniques also provide unique training stimuli.
In addition to the right bands, innovative accessories are also important for performing functional band training at any time and from any location. Therefore, the practical door anchor, which can be easily attached between the door and the door frame. On poles, fences or posts, the multi-anchor gives support and at the same time protects the straps. And our wooden handles provide a comfortable grip even with a lot of force.
✓ Ökotex certificate
✓ Made in Germany

✓ Durable & Robust



♥ Favorite of world champions
& Olympic champions